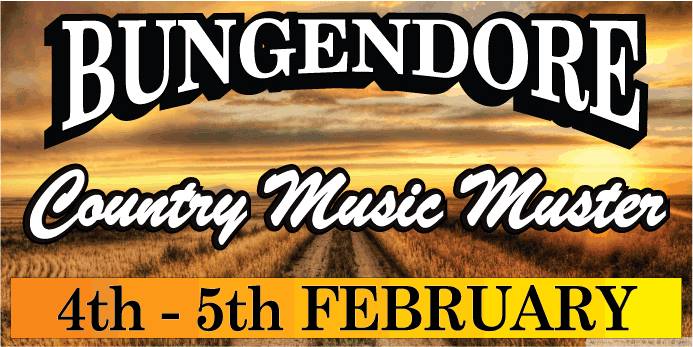 A great line up of Australian Country music entertainers will be at the Bungendore Showground for the 32nd Country Music Muster. The organising committee say that this will be one of the biggest and most impressive line-ups of top Australian Bush Balladeers.
The Country Muster opens gates to campers on Monday 30 January from 12 noon.
Over the course of the week there will be pre-Muster entertainment from Tuesday 31 January in the form of camper walk-ups through to Friday and the popular Poets' Breakfast up to and including Saturday morning, 4 February.
The music gets underway at 1.00pm on Saturday at the showgrounds with a concert on the Greg Gordon Stage, opened by Kate Daniel with the Bungendore Song and followed by a line-up of top Aussie entertainers including Terry Gordon, Ernie Constance, Charmaine Pout, Brian Letton, Johnny Greenwood, Tracey Coster, Chad Morgan (yes that's right the one and only!) Evan Platschinda with Band of Mates, Bev Brandson, Keith Jamieson and Owen Blundell. The popular backing band Peter Coad and the Coad Sisters will be there too.
The Stan Coster Memorial Bush Ballard Awards commence at 8.00pm on the 4th, with backing by the Infigen Bungendore Muster Band.
Sunday 5 February the music starts again at 10am.
For more information go to the Muster Website: http://bungendorecountrymusicmuster.com.au/