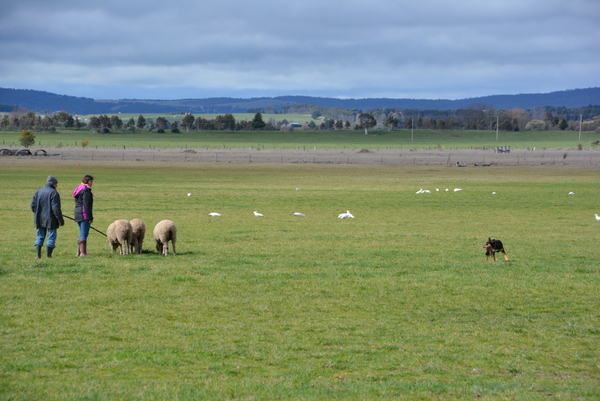 Bungendore & District Sheepdog Association (BADSA) first training day for 2017
The club is dedicated to the training and trialing of traditional sheep dog breeds (i.e. Kelpies, Border Collies, and Koolies).  We hold regular training days to assist people with training their dogs. Our first training day is set down for Saturday 25 February.
Experienced Training Instructors will be on hand to help you, regardless of your experience, knowledge or confidence.
A typical training day starts with folks arriving around 8:15am to set up the kitchen, panels and unload the sheep, training gets underway after set up, usually around 9.00am. The day finishes around 2:30pm.
The cost is $25 for training plus $5 for use of showground facilities. Everyone also needs to be a member from the first training session for 2017 of NSWSDW, this will cost $50 per year per member. We will supply membership forms on the day. Everyone is welcome, including spectators. Please bring your own lunch, chair plus something to share for morning tea. Tea/coffee will be provided. It is important to dress appropriately, so wear covered shoes, a hat and appropriate clothing. Dogs must be tethered and under control away from the working areas when it is not their turn to perform.
If you would like to join the club or attend a training day please contact the BADSA Secretary Linda.