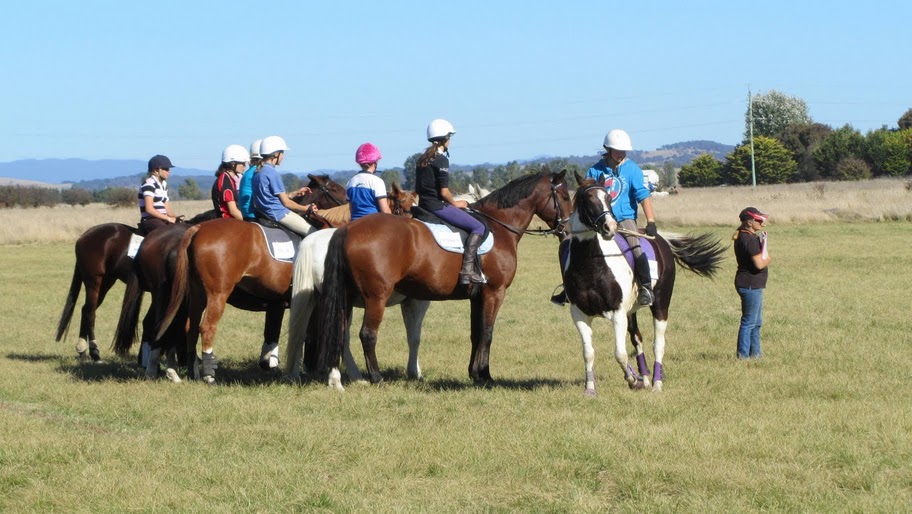 One of the biggest pony club camps in the country will be happening at the Bungendore Showground during the fast approaching school holidays.
One of the biggest pony club camps in the country  – it happens every year within the first break of the school holidays and over 200 children take their ponies and horses to Bungendore.
Nat Smith is the organiser of the zone 16 camp. She has been running the annual event for 4 years, though the camp itself has been going for over five decades. Nat says "It's a big job every year but it's so much satisfaction in seeing all these riders out there and the children are riding, they're out there, they're having fun and they're learning. We hope we're giving them a good interest for life."
Zone 16 comprises the pony clubs in the Australian Capital Territory and surrounding NSW region. There are 14 Pony Clubs in Zone 16. They are: Belconnen, Bungedore, Burra & District, Canberra Lakes, Canberra Riding Club, Geary's Gap, Hall, Kambah, Michaelago, Murrumbateman, Queanbeyan, Sutton, Wamboin and Yass.
Riders from outside Zone 16 can also apply to attend the camp. For more information go to the Zone 16 website.
Other Bungendore Showground users should note that the showground is exclusively booked for the duration of the pony club camp, which means no other casual use of any kind is permitted whilst the pony club camp is underway.